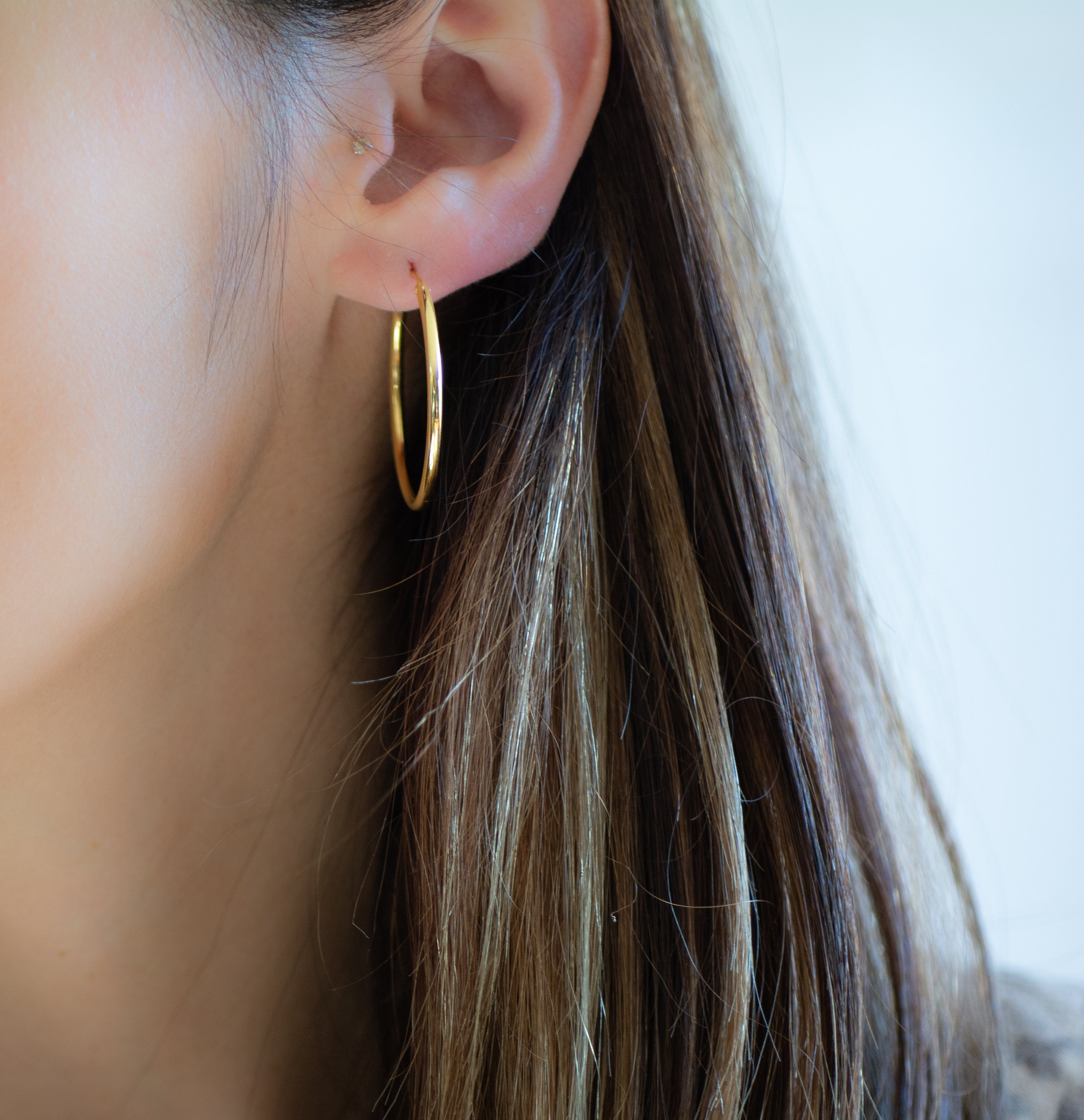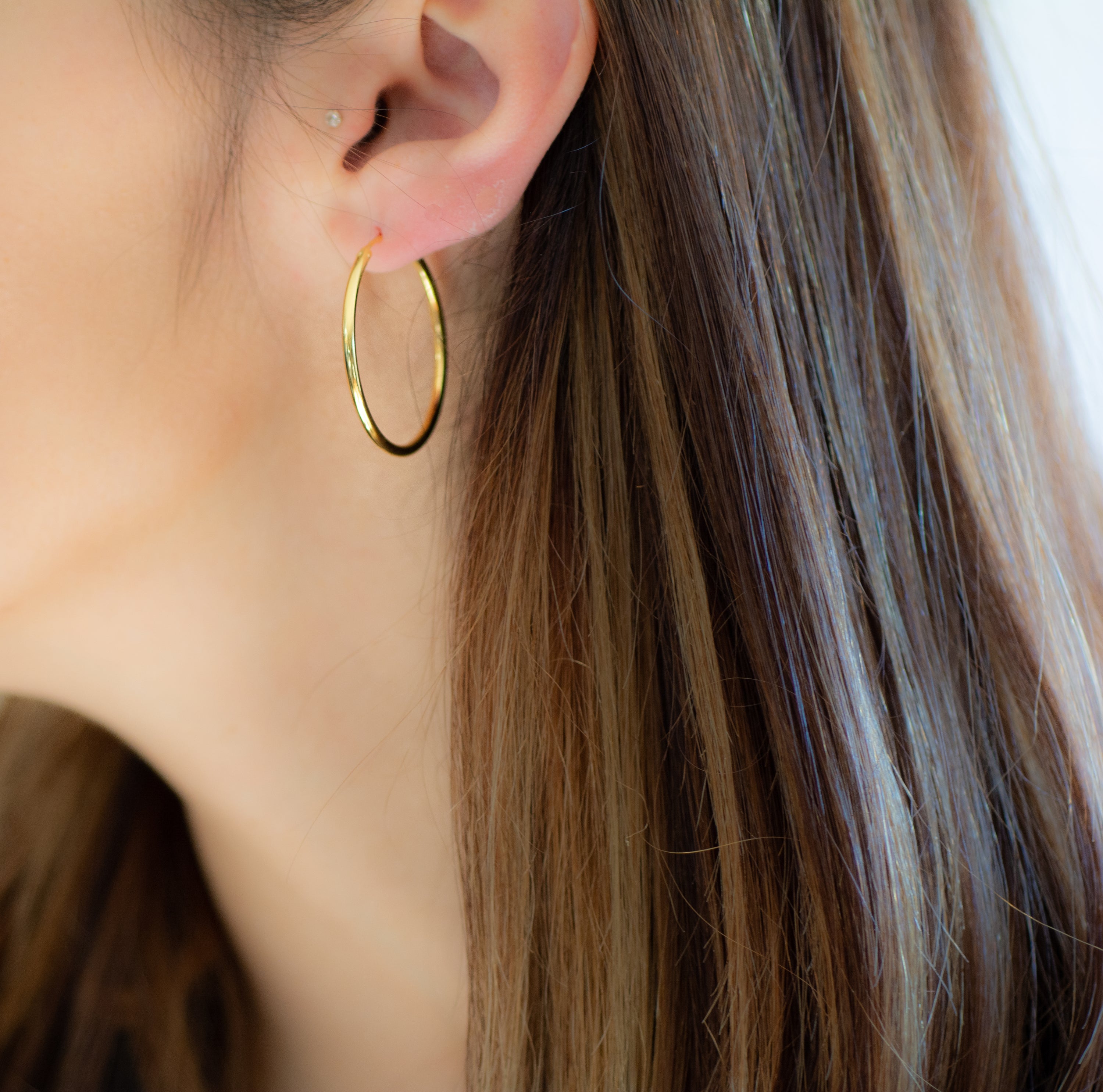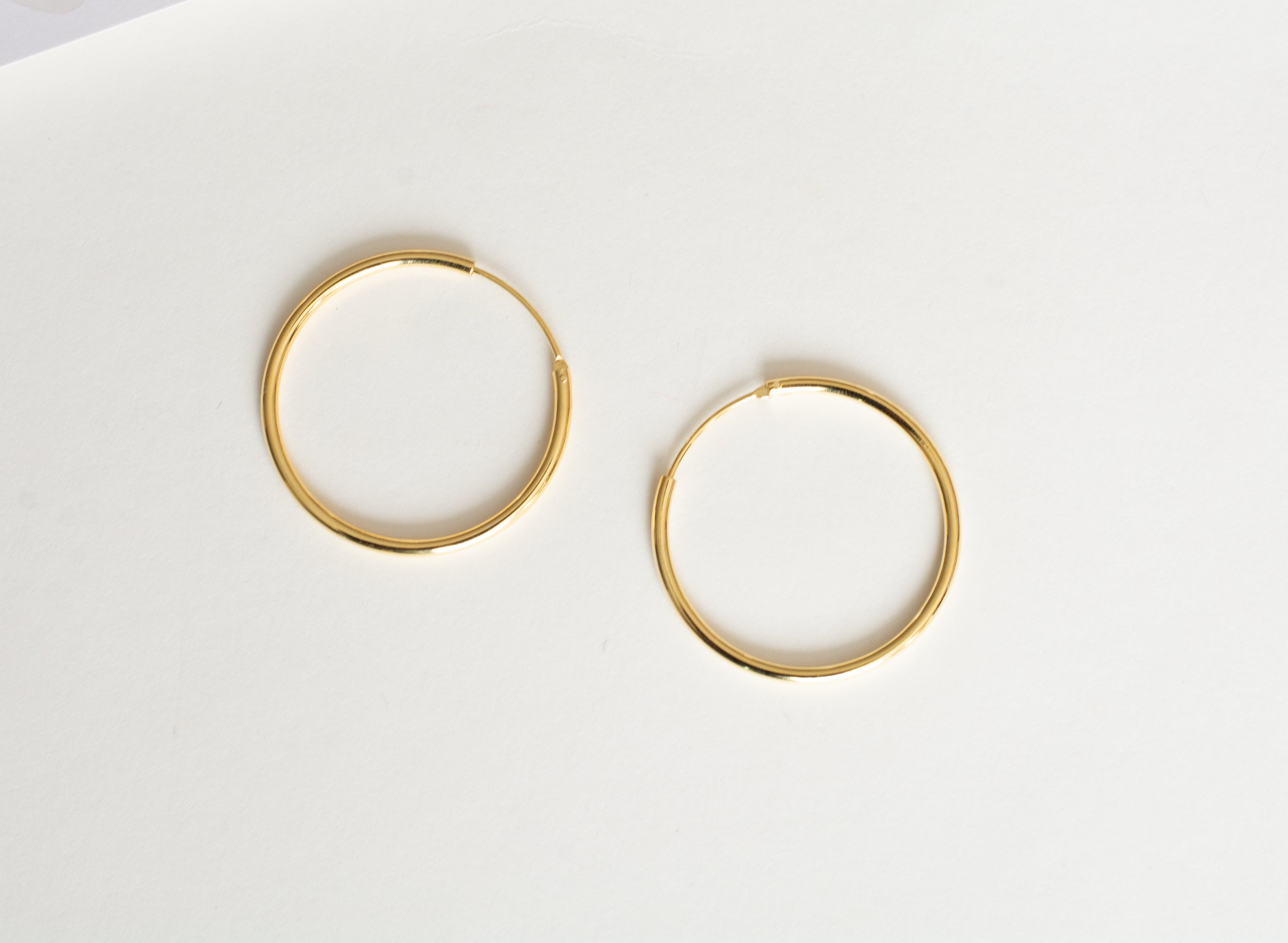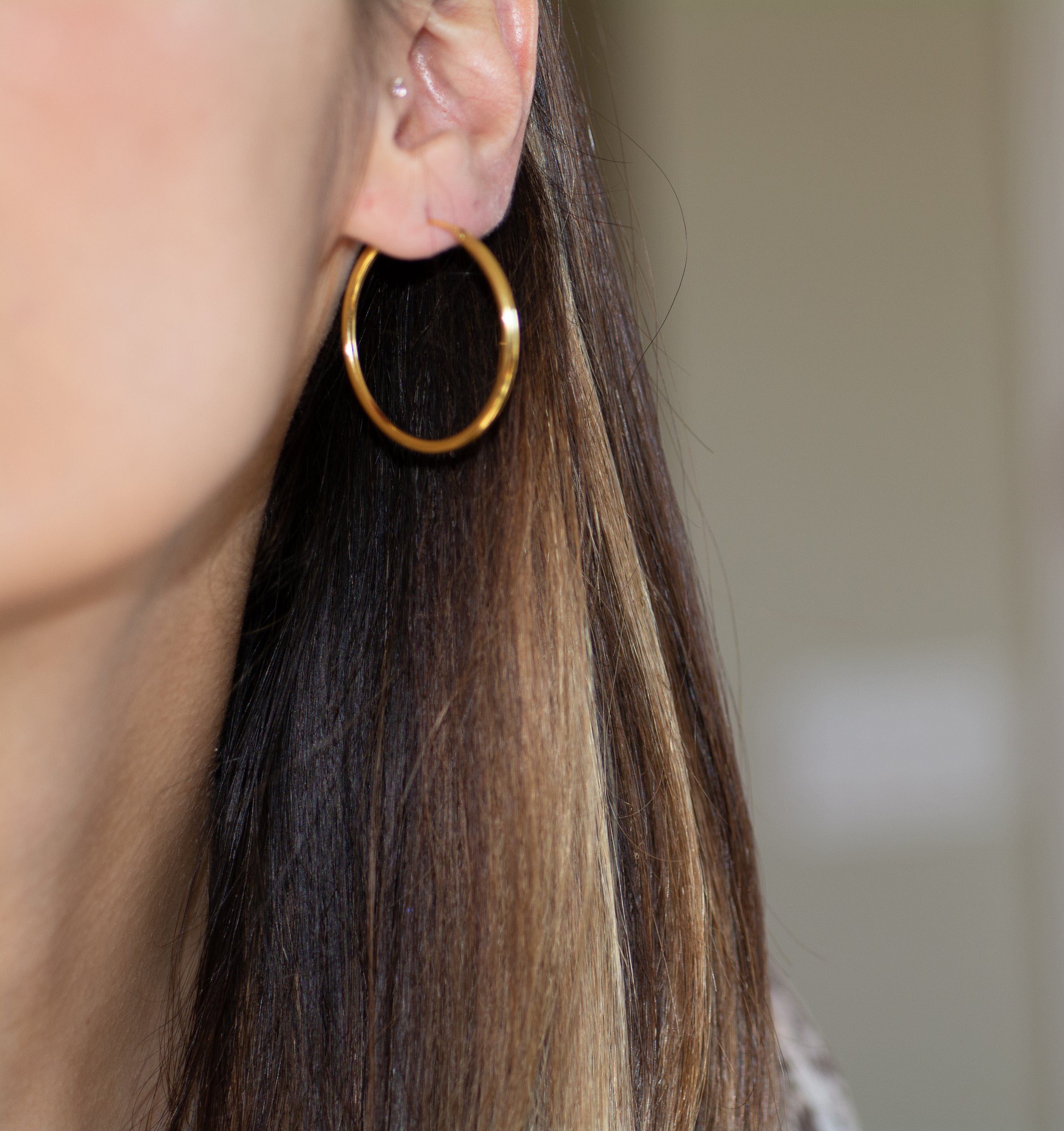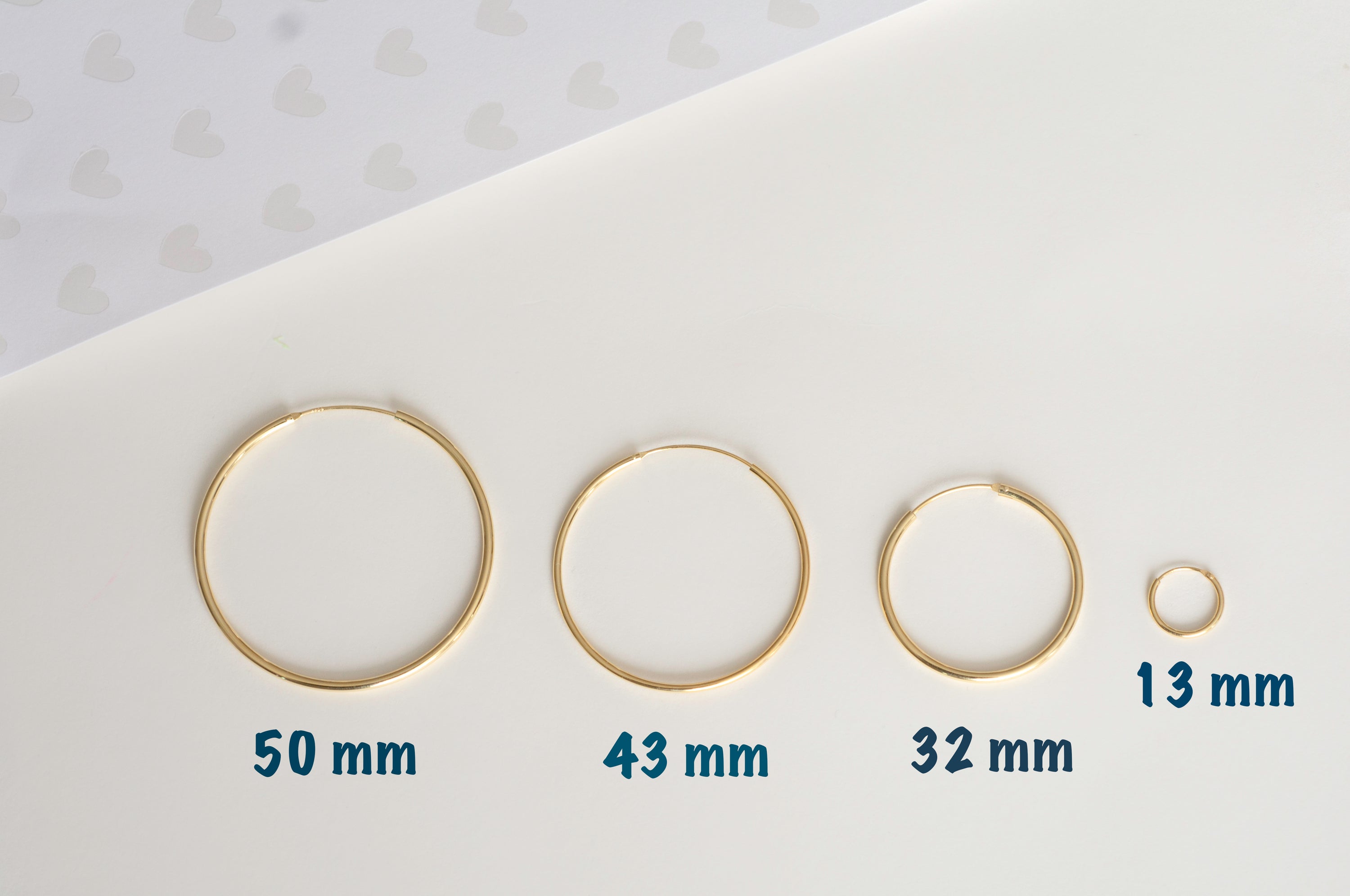 Simple High Quality Hoop Earrings that are light weight, and comfortable to wear!

• Made of 925 Sterling Silver
• We use a thick plating of 14k Gold for the gold option. Will NOT discolor, tarnish, or fade! Will be in your jewelry box for years to come!
• Measures 32 mm in diameter
• Measures 2 mm thick
• Hypoallergenic
SOLD AS A PAIR!
Model and Pictures shown are for the 32 mm Hoops. Other sizes available are 13mm, 43mm and 50 mm
Recently Viewed